الخس هو من الخضروات الورقية الخضراء. انها نبات مع أوراق خضراء كبيرة وهذا هو العنصر الأساسي مع العديد من السلطات. انها عادة تؤكل في السلطة والبرغر والسندويشات والحساء. ويمكن أيضا أن يكون مشوي.
Definition of lettuce in English:
A lettuce is a green, leafy vegetable; it's a plant with large green leaves that is the basic ingredient of many salads. It's commonly eaten in salads, burgers, sandwiches, and soups; it can also be grilled.
So, it's a plant with large, green leaves, eaten uncooked in salads.
إذاً  انها نبات ذات أوراق خضراء كبيرة، تؤكل غير مطبوخة في السلطة.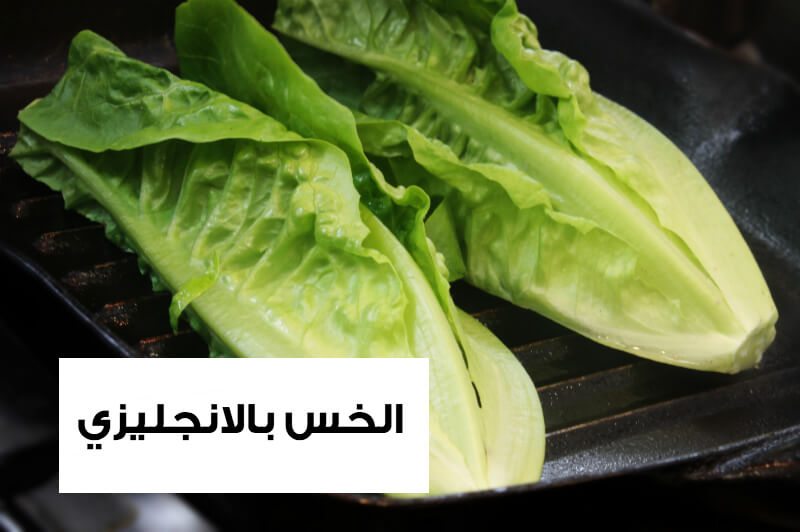 معنى الخس بالانجليزي

الخس هو : Lettuce
لسماع النطق انقر على تشغيل الصوت
Let's read some examples:
Sound

Examples

29848034.mp3

Is it OK to feed cows lettuce?

هل هو جيد أن تطعم الخس للأبقار؟

 29848067.mp3

Do you know the difference between cabbage and lettuce?

هل تعلم ما هو الفرق بين الملفوف والخس؟

29848088.mp3

Could you please wash the lettucewell before you eat it.

هل يمكن ان تغسل الخس جيدا قبل أن تأكله.

29848128.mp3

Tom shredded the lettuce.

توم مزق الخس.