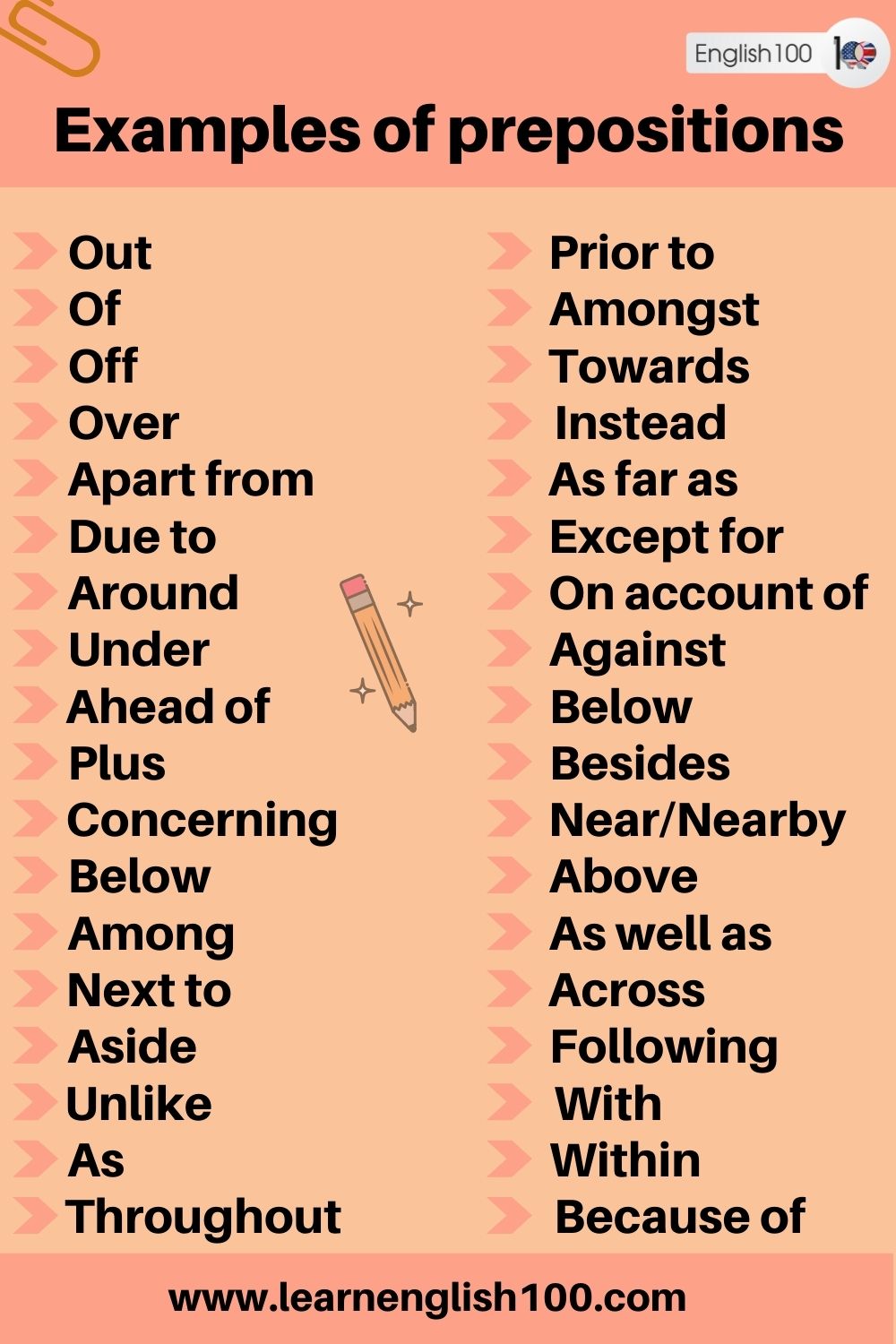 The key role of prepositions is indispensable. First, check out our comprehensive list of prepositions:
List of Prepositions
In
On
At
Like
To
From
About
Except
Owing to
Round
After
Including
Before
Behind
Aside
Beside
During
Onto
In case of
Between
Along/Alongside
Amidst
Per
By
For
On behalf of
Till
By means of
Until
Upon
Underneath
Down
Beyond
Despite
Into
Out
Of
Off
Over
Apart from
Due to
Around
Under
Ahead of
Plus
Concerning
Below
Among
Next to
Aside
Unlike
As
Prior to
Amongst
Towards
Instead
As far as
Except for
On account of
Against
Below
Besides
Near/Nearby
But = When it is used as "except for"
Above
As well as
Across
Following
With
Within
Without
Through
Since
Throughout
Because of
Beneath
Up
Up to
Past
There is always a piece that holds everything together, sometimes it is called the piece of resistance, due to its key role in maintaining or revolutionizing the place where it lies. Prepositions play that role in each sentence despite being functional and lacking the ability to deliver meaning on their own. Without their unique ability to connect and bond the sentences, there would be no meaning possible.
The preceding table shows all of English prepositions and their role in creating crucial sentence connections. Let's check how those prepositions are implemented in sentences.
Despite being in debt, she still has enough money for a vacation in Australia.
He lost a lot of money while gambling, so he is in a serious pickle.
Many actors and actresses have said the wrong thing on the air.
For his own health, the doctor advised William to go on a diet.
Elon Musk kept going after his dreams until he achieved them.
If you keep talking about your defeat, this will be everything you can see.
Upon graduating, Fillip decided to find a job in the countryside.
The accident was caused by a reckless driver.
The jogger is running at a high speed.
Mary saw her lover at a distance and ran into his arms.
Sometimes, things go beyond our reach.
Always, what is on the inside will find its way to the outside.
Richard lives in a house by the lake and every morning there are birds chirping outside of his window.
The thief tried to escape the police by jumping over the ledge.
My friend Tom is immaculate. Hence, I ask him to proofread my work before I hand it in.
Timothy has gone below the deck of the ship to fix an issue with the engine.
Besides my problem, there has been an explosion near my house.
Carla promised to keep this secret between me and her.
The spy lives across the street from his victim, so move in at his house carefully.
There is an annoying neighbor who lives above my apartment.
Love does not exist without trust.
Life without faith is worthless.
Friendship when combined with emotions is love.
True friends come through in difficult times.
No one can find a purpose for himself but himself.
We hope that you have learned and enjoyed our journey! Let us know in the comment section if there's anything else you desire to know about those prepositions.