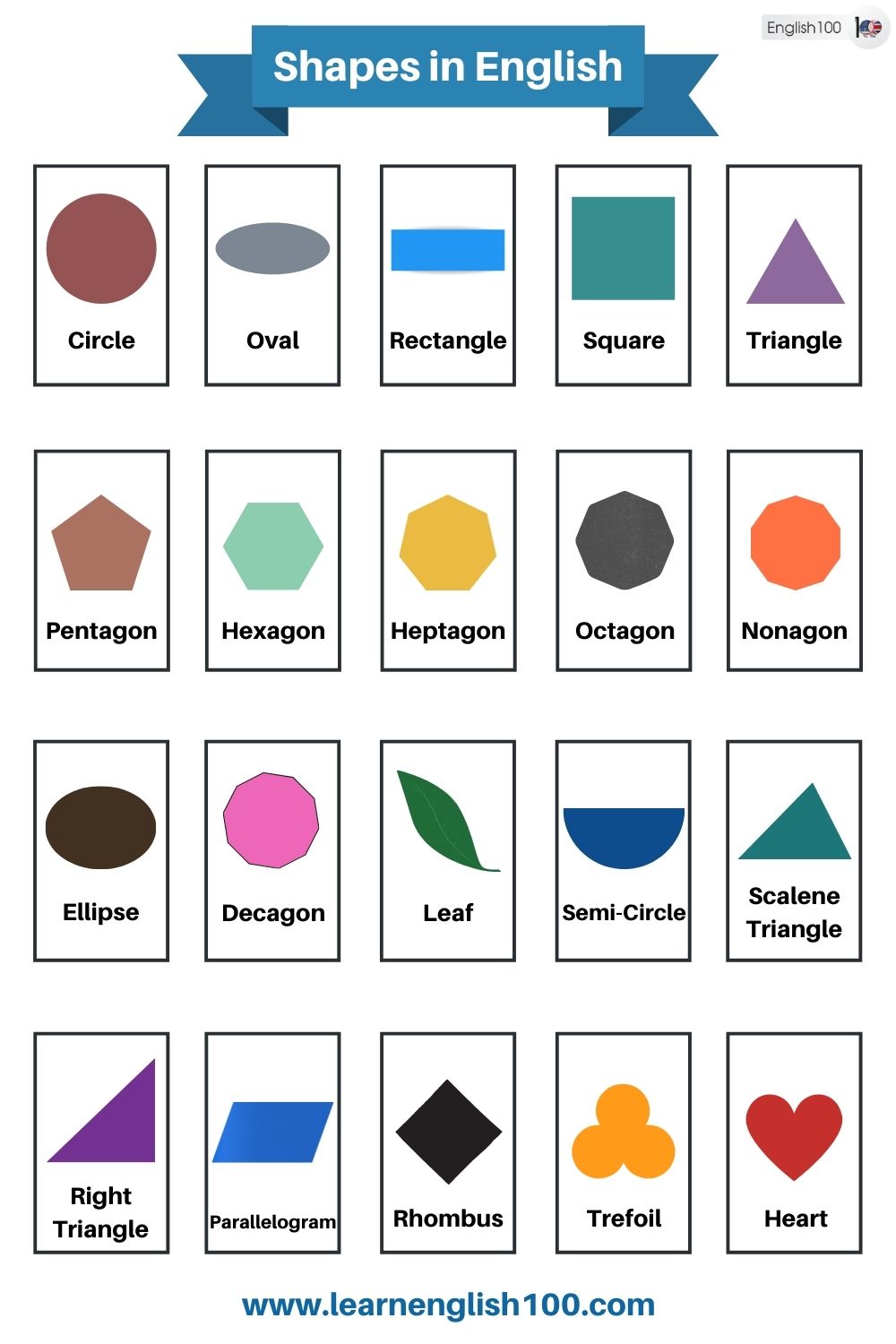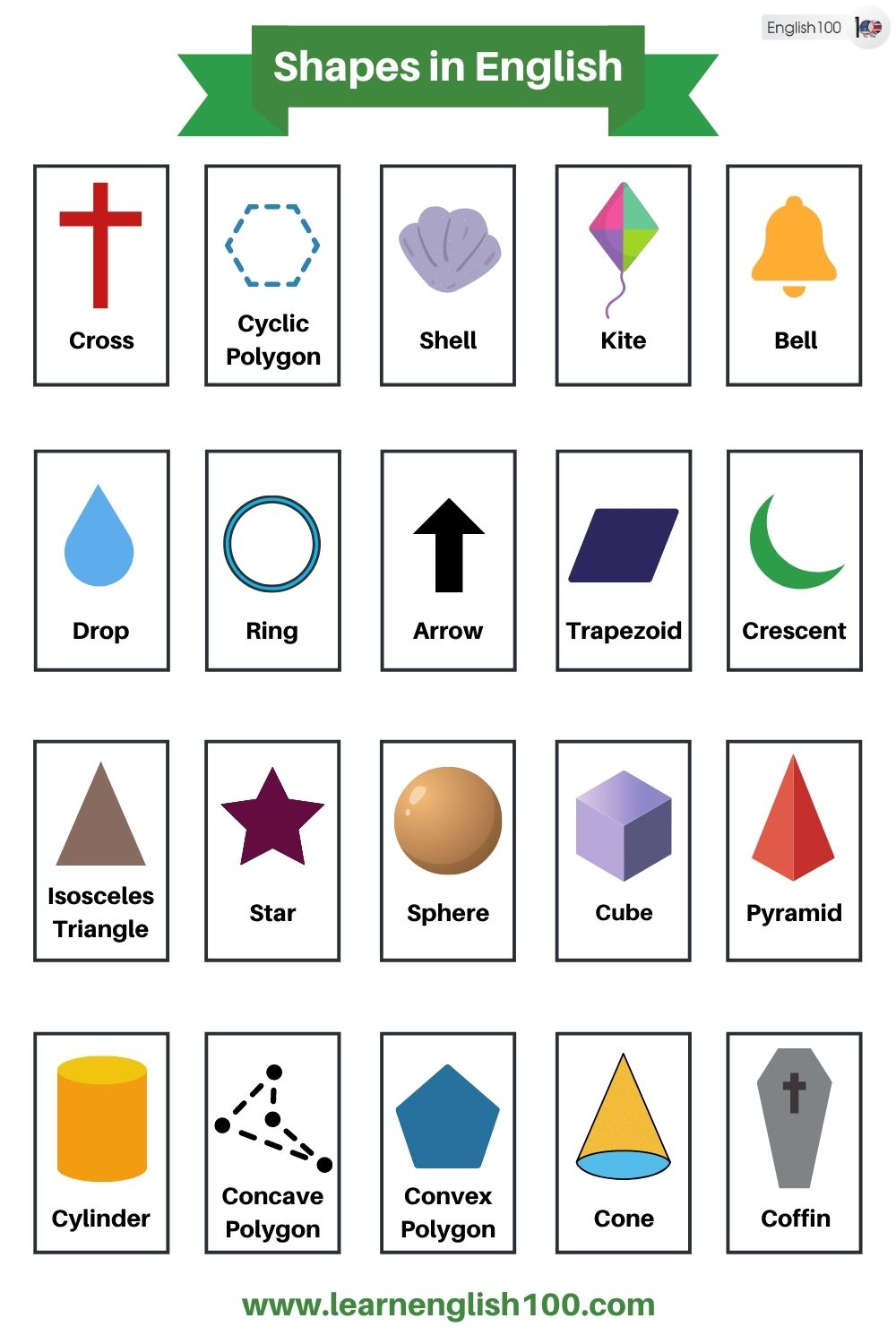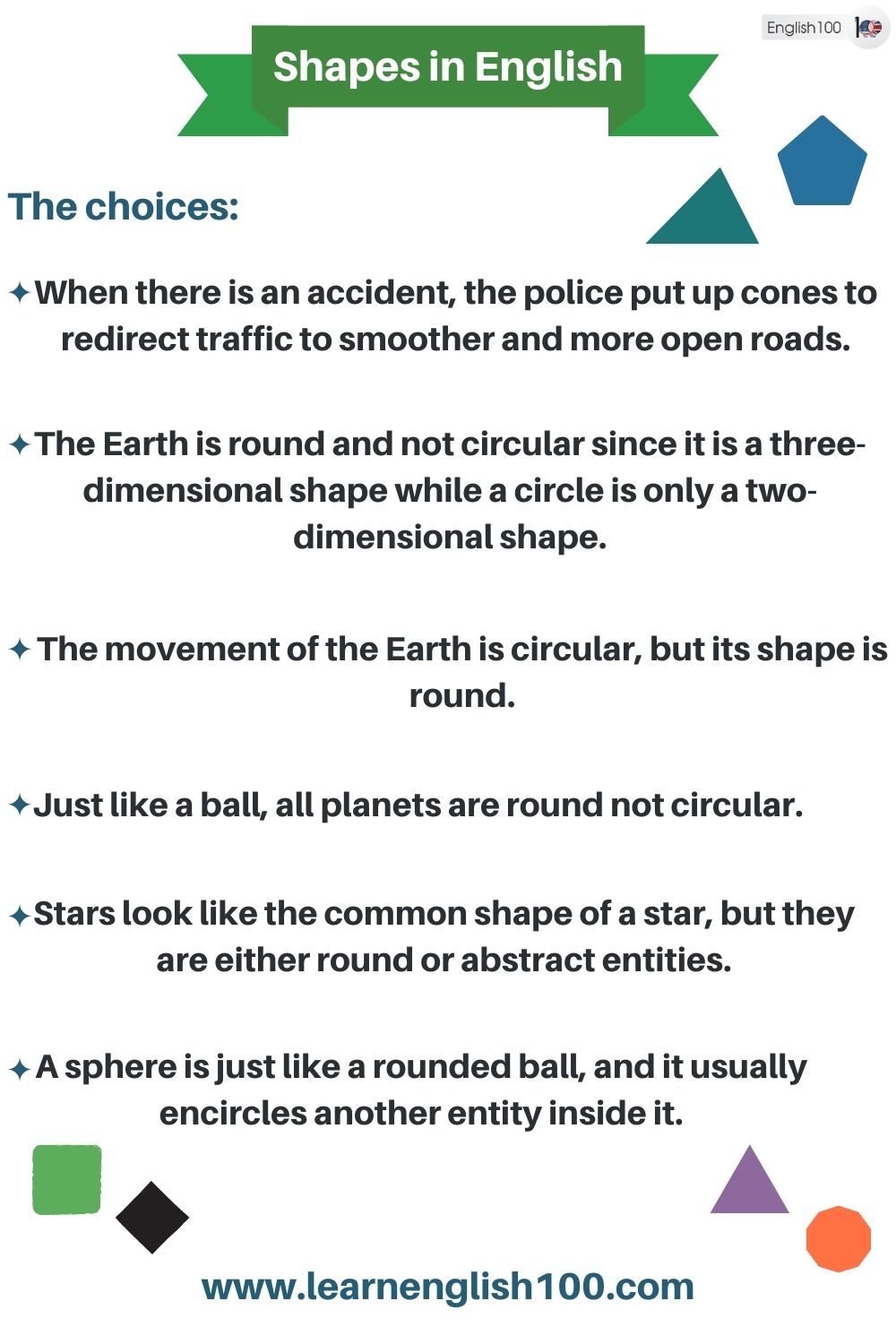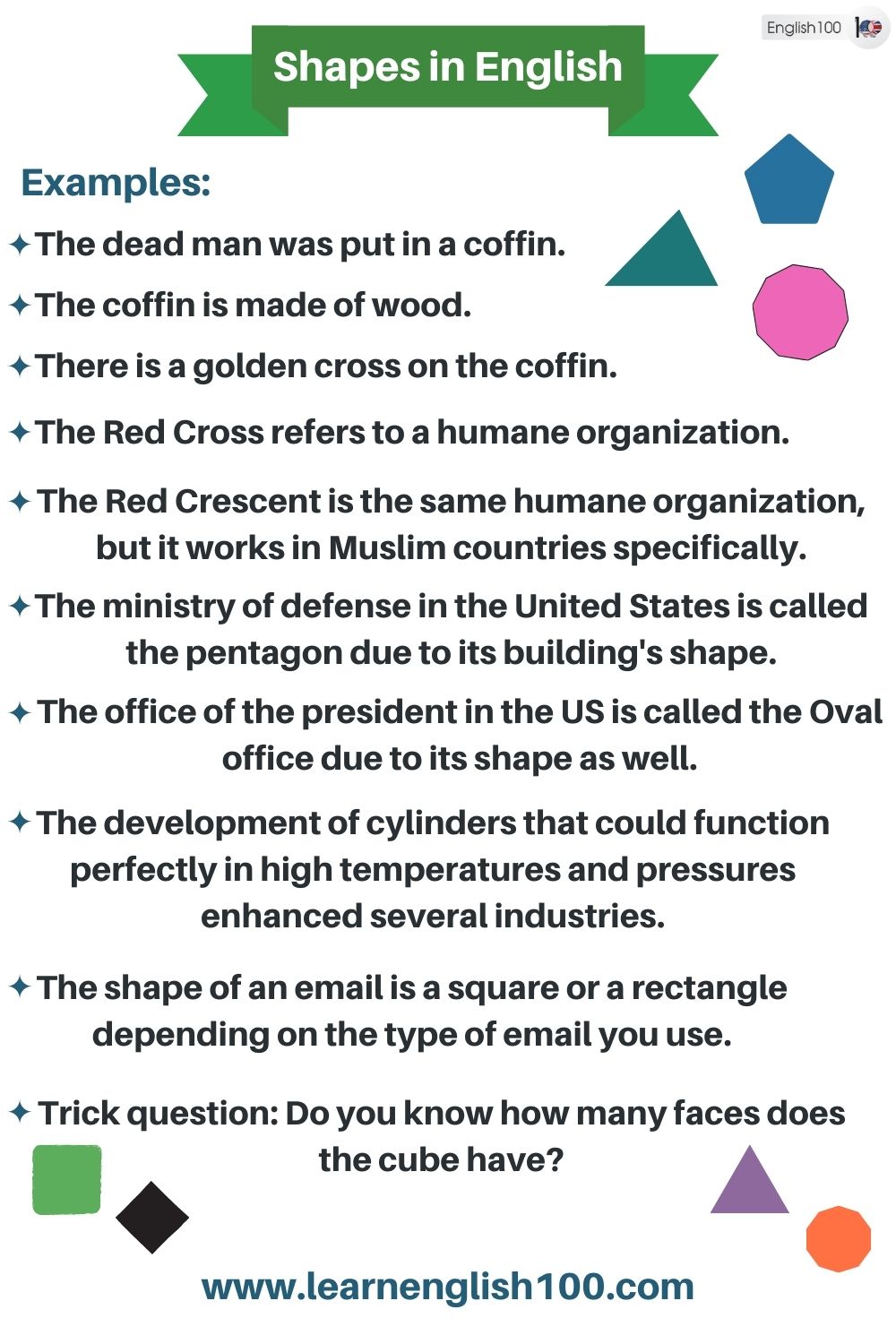 There are many shapes in the world – Let's get to know their names in English and their different characteristics.
Shapes List
Circle
Oval
Rectangle
Square
Triangle
Pentagon
Hexagon
Heptagon
Octagon
Nonagon
Hexagon
Decagon
Leaf
Semi-Circle
Scalene Triangle
Right Triangle
Parallelogram
Rhombus
Trefoil
Heart
Abstract
Ellipse
Equilateral polygon
Cross
Cyclic Polygon
Balbis
Club
Bell
Drop
Apeirogon
Arrow
Trapezoid
Crescent
Isosceles Triangle
Star
Three-Dimensional Shapes
Sphere
Cube
Pyramid
Cylinder
Concave Polygon
Convex Polygon
Equiangular Polygon
Cone
Rectangular Prism
Ring = Annulus
Coffin
Kite
Shell
Note that some three-dimensional shapes could occur in two-dimensional forms. Also, abstract shapes refer to the shapes that have no regular shape where you can count the number of angles and sides. On the other hand, there are some two-dimensional shapes that could become three-dimensional shapes as well, like a star for example!
Examples:
The dead man was put in a coffin.
The coffin is made of wood.
There is a golden cross on the coffin.
The Red Cross refers to a humane organization.
The Red Crescent is the same humane organization, but it works in Muslim countries specifically.
The ministry of defense in the United States is called the pentagon due to its building's shape.
The office of the president in the US is called the Oval office due to its shape as well.
The development of cylinders that could function perfectly in high temperatures and pressures enhanced several industries.
The shape of an email is a square or a rectangle depending on the type of email you use.
Trick question: Do you know how many faces does the cube have?
The choices:
4 – 6 – 8 – 10 – 12 faces!
When there is an accident, the police put up cones to redirect traffic to smoother and more open roads.
The Earth is round and not circular since it is a three-dimensional shape while a circle is only a two-dimensional shape.
The movement of the Earth is circular, but its shape is round.
Just like a ball, all planets are round not circular.
Stars look like the common shape of a star, but they are either round or abstract entities.
A sphere is just like a rounded ball, and it usually encircles another entity inside it.
We hope that you enjoyed the article and learned the names and the shapes in English easily!