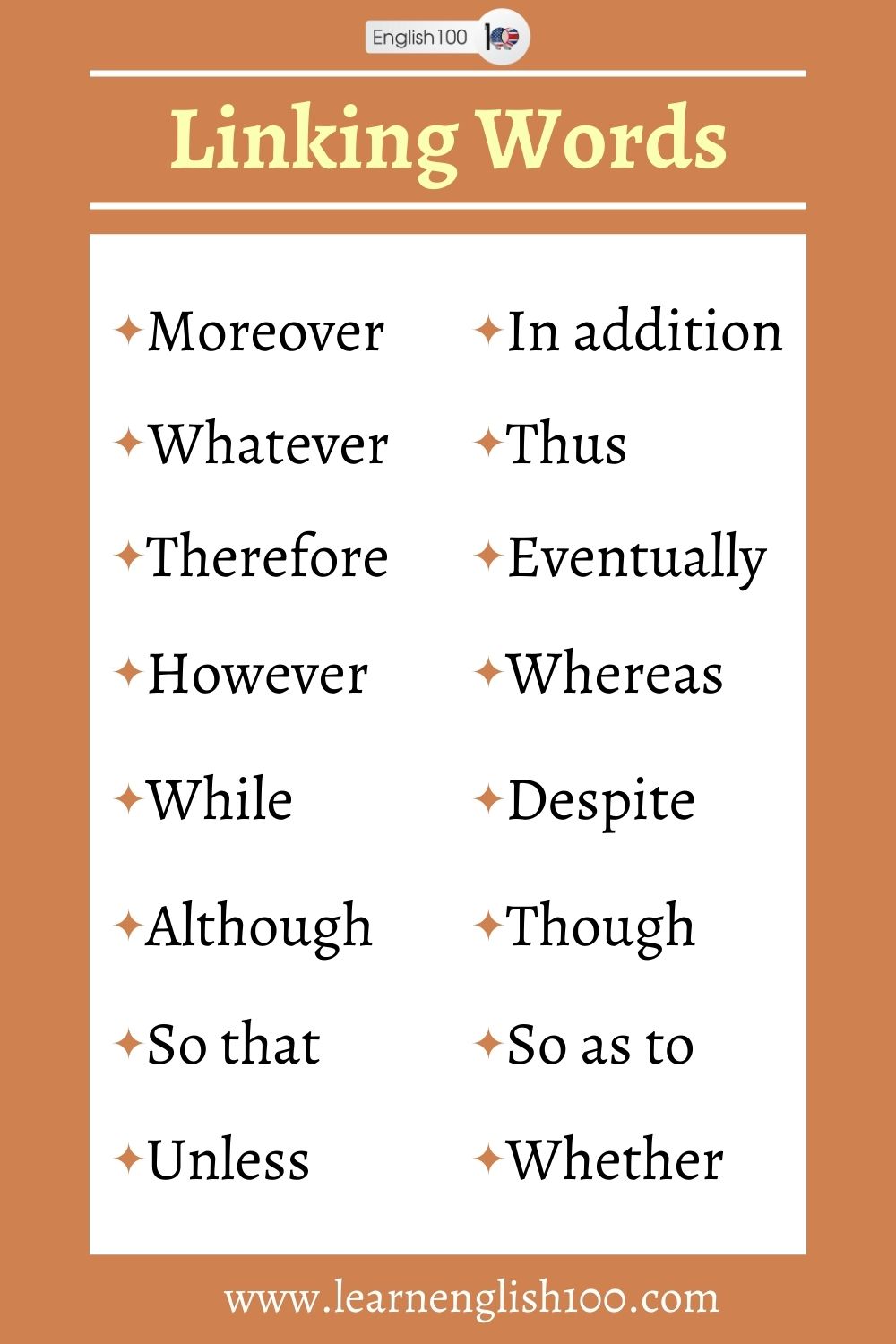 Words are powerful. In fact, they have the power to transform ideas into reality.
It is linking words.
Linking Words
ADDING IDEAS
We need to present more than one argument to withstand the attacks on our points. To add more points, we have to possess the power to add them.
Moreover
Also
Besides
In addition
What's more
Not only … but also
As well as
And
Furthermore
OPINION:
To present our opinions which should be built on Facts.
In my opinion
As far as I'm concerned
To my mind
It seems to me that…
CONSEQUENCE
In order to illustrate the consequences of a certain event or action.
As a result
Thus
So
Therefore
As a consequence
Eventually
That's why
CONTRAST
Presenting a contrast can be very helpful in building your case.
However
But
Yet
Whereas
While
On the one hand
On the other hand
CONCESSION
Transform the negative into a positive aspect through the power of concession.
Even though
But for
Despite
Apart from
Although
Though
PURPOSE
Be clear in regard to your purpose in whatever you do and especially in writing. Be precise!
To
So that
So as to
In order to
CONDITION
To add a condition to your presentation, use any of the following words.
As long as
Unless
If
Provided that
Whether
CHOICE
To present the audience with a choice, we'll help you through this great list of words that'll make clear that not all options are on the table.
Or
Whatever
Whoever
Neither … nor
Either … or
Words can connect people from different places, or bind them together in a shared experience that brings meaning to our lives. There is something particularly powerful about a word—it gives a new sense of purpose and a fresh start for what was once an idea. However, what is there to bind words or sentences together?