If you're new to a language exchange, the concept won't be hard to understand: You find a speaker of your target language. That person should want to learn your native language. When you chat to each other, you spend a little time speaking each language, and voilà…it's free, mutual, friendly practice.
https://www.youtube.com/watch?v=2pIwMLjGYG8
language exchange app tandem reviewed
Finding those other language lovers used to be a massive pain. Back in the day, you might have to strike up a conversation and exchange addresses with a tourist in the nearest town. Or if you're lucky, someone might put up a notice on a pinboard in the local café.
But what if I told you that right now you're only 10 minutes away from chatting about your dreams for the future in your brand new language…on your phone? Sounds mad, but that's exactly what the language exchange app Tandem is designed for.
How to Start a Language Exchange
Of course, language exchanges are not new. Good ideas start early and stick around. The language exchange concept has been around since the 1970s, named "Tandem" after the word for a two-person bicycle.
Here's an amazing quote from Tandem Fundazioa, explaining the bicycle analogy:
TANDEM is a bicycle designed for two riders both involved in getting forward. We have taken this word into our method of learning by exchanging languages with our motto: "In order to understand each other better I help you to learn and you help me to learn." TANDEM is therefore the bicycle among various language learning approaches – it is cheap, individual and ecological.
Check out this article for more inspiration about how language exchanges can make us happy.
Who'd argue with that… no one. So for free language practice, could the Tandem App be your step into the world of exchanges?
How Good is Tandem Language Exchange App?
You can download Tandem in the App Store for iOS and on the Google Play store for Androis. In this review, I focused on using the iPhone app on an iPhone 7. The app is completely free, with no limitations or premium memberships.
When I opened up the Tandem app, I was immediately taken in by the design and the personalised approach that they took. You open Tandem, connect your profile, and crucially you will tell the app a few things about yourself and your preferences.
There is an approval process, so you cannot join the app randomly and it's monitored by a staff member. I found this reassuring – after all, it's important that you keep your data safe online! Community is very important to Tandem, which has 1 million members from 150 countries.
There are three big sections in the app:
The Community, where you can search for new people
The Tutors section, where you can find and book lessons
The Chats, where you can view all your conversations
Optimizing Your Language Exchange Profile
Before you can join Tandem you have to make an application and become approved by one of their staff members. Your profile will be linked to Facebook.
Once you're in, your profile won't be quite as protected as on other apps. I enjoyed the fact that I could see more photos of my new language friends and learn who they are before I chat to them. This can make it easier to find a good match, but be aware that you're also sharing more data with a big community.
Check out the Settings area in your profile to decide who should be able to find you.
Select something fun you want to talk about in My Topics. The app offers lots of fun and inspiring prompts, or you can make your own conversation starters. These will be seen by others when they find your profile.
Go into About Me to make sure you're happy with your profile picture and information.
Finding Language Exchange Partners
The partner search is the most important part of any good exchange app.
Tandem suggests people for you based on your language, but there's also a search bar. I had lots of fun on there, as you can search for anything.
The search is automatically limited to those users who are some kind of match for your languages, so you save time.
Tandem feels a little like a dating app. The personality of every profile comes out so well through that deeper connection with photos, likes and information. And to top it all off, you can leave comments on a language partner's profile to recommend them and tell others how nice they are.
All in all, I would say 5/5 – well done Tandem for your search experience.
Chatting on Tandem
How to Chat With People on Tandem
Chatting to someone on Tandem is straightforward. You shoot them a message through your profile. This app has the closest experience to texting that I've seen so far. You can send texts and voice messages, phone them on VOIP or go all out and make a video call.
I like how Tandem has simplified the design of its chats to remove anything you don't need.
Unlike other exchange apps, there is no in-app dictionary, but you can correct your partner's sentences easily. Chats are a friendly experience , making languages a tool for connecting with people. And the community moderation made me feel more comfortable sharing pictures and voice messages, too.
If you find someone who looks interesting and you're feeling shy, you have the opportunity to follow their updates and maybe contact them later. I am not sure how useful this feature is in practice, though.
Make Language Exchange Friends Without Losing Interest
If you go ahead and partner up with someone on Tandem, here are a few tips for making the process easier for you both:
Arrange a time to meet and video chat or send each other longer messages on a regular basis. If it's a calendar appointment, you won't ignore it as much
Allow for each person to ask a lot of questions and answer in longer sentences so you don't run out of things to say
Prepare some interesting and unusual topics to talk about, for example these ideas on the Tandem blog:
Follow Up each new exchange session by reviewing vocabulary and making sure you follow the acquire-memorize-review technique (I describe this in detail in The Vocab Cookbook)
Language exchanges do come with a small cost, as it takes your time and energy to prepare properly. In a good exchange, you both have responsibility for making this a fun conversation, so get creative and make sure you put in a little effort.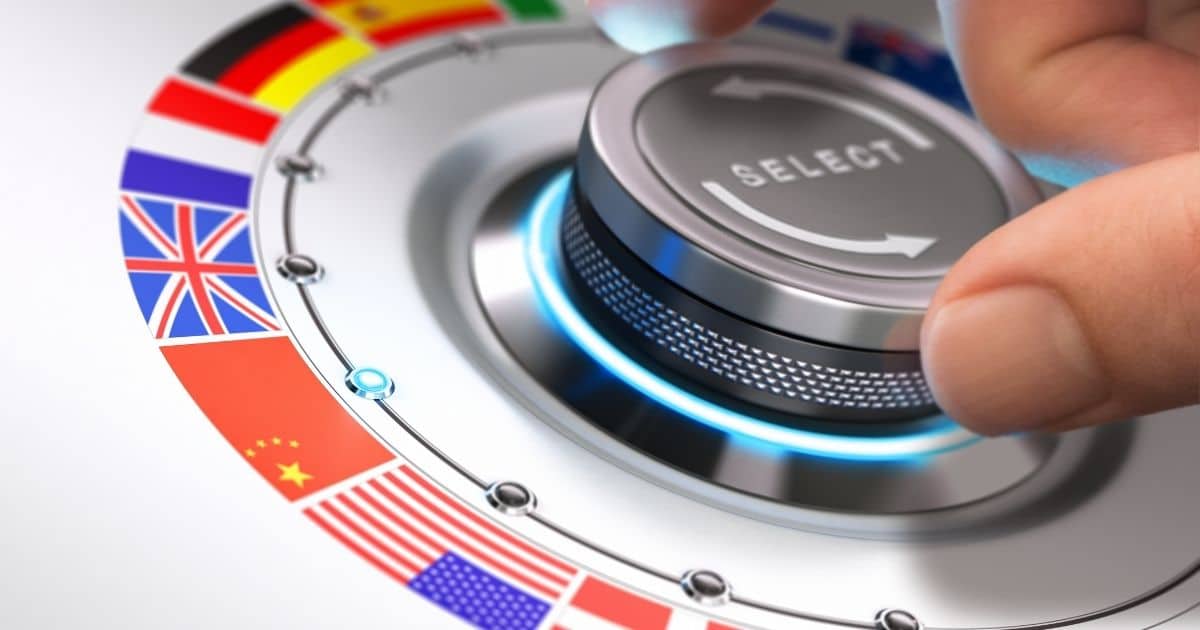 I give the chat experience a 3/5 – personally I'd like more language tools, but the design was lovely.
Or if an exchange sounds like it doesn't suit you right now…
You Can Find Language Tutors in The Tandem App
The inclusion of language tutors in Tandem touches on a really important point: You cannot expect your language exchange partner to be your tutor. I love that this app gives you the option of deciding how you want to be supported in your language learning journey.
Sometimes we all need extra help. Language tutors can explain more complex concepts, tricky grammar rules and fix your pronunciation.
More about this in my article on what you can expect to pay a tutor.
I tried out the tutor process and was absolutely satisfied. There is a personal vetting process, so that tutors have to apply and show how they are qualified and experienced for offering this paid service. The profiles are also reviewed by other users, so you know what you're getting.
Some tutors offer a free trial, but to be honest I found the prices so low that most people should not have to think twice before paying. The app even takes Apple Pay, a testament to its great user experience.
One thing was weird. I know that there are currently no Welsh tutors on Tandem. But even so, the app showed me tutors for everything. I'm a language nerd, so this wasn't a low point. I found it more inspiring…I could learn Korean! American Sign Language! Polish!
I'm giving the tutors in Tandem a 5/5 – this isn't a language school, and the support level seemed perfect for the app purpose.
Conclusions: Should You Try Tandem?
When it comes to recommending Tandem, I'm giving this app a big thumbs up. 👍 It's perfect for aspiring polyglots, because the community is both enormous and very varied. The user experience in the app is the nicest I have seen so far.
Within minutes, you can start swiping and reviewing dozens of cool people's profiles. Who knows what could be uncovered…a new local friend, an exciting connection around the world? No need to leave your house – you can strike up a conversation halfway around the world without ever getting off the couch.
The tutors as a support network are a really smart idea because they keep you committed.
My one bugbear would be with the general lack of integrations – I dream of a language learning app that lets me connect to my flashcards, my other apps, and more. If it works with Facebook, surely it can be done with Memrise?
I am closing my review with a solid 4.5/5 for Tandem. This app is totally free and worth checking out.