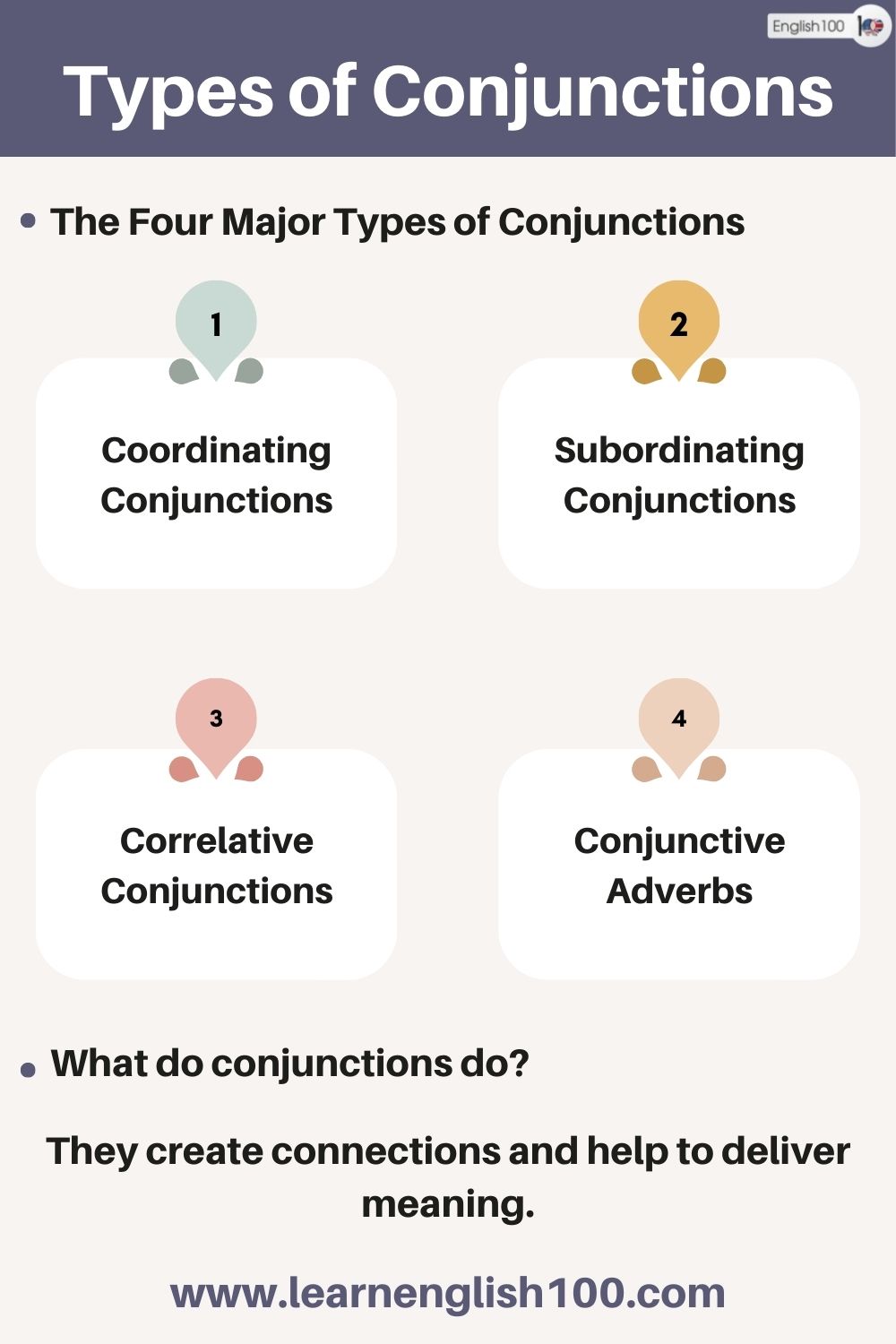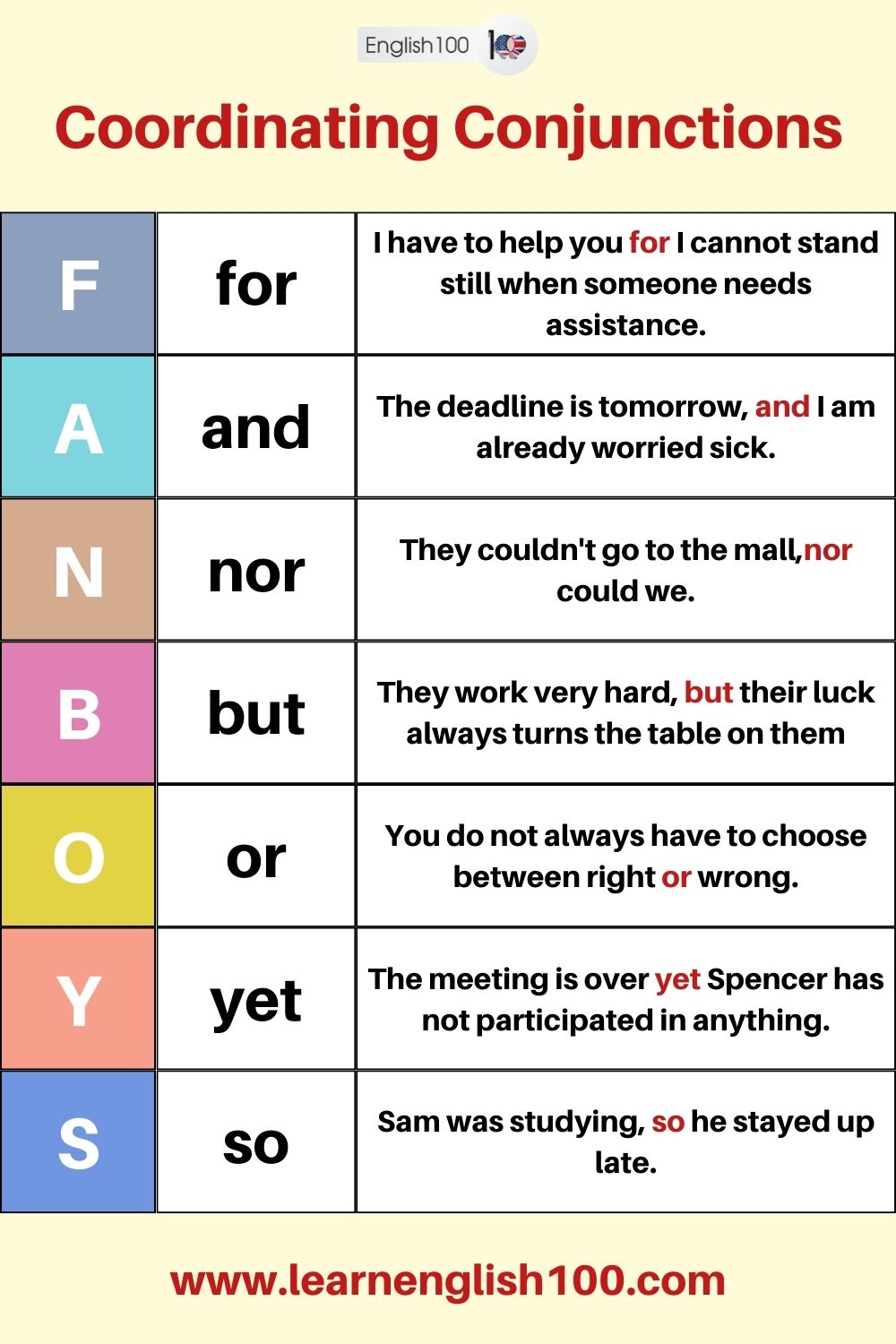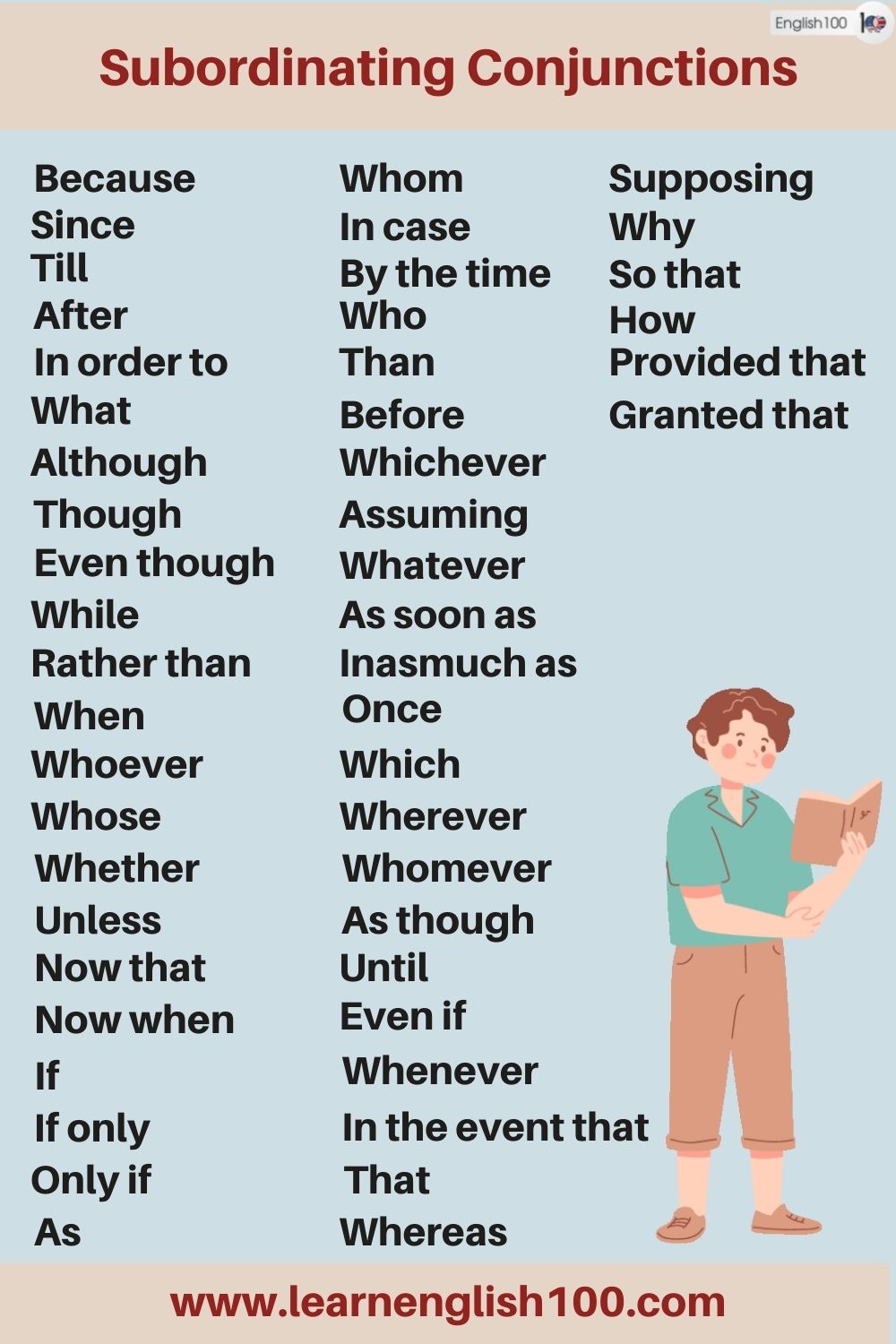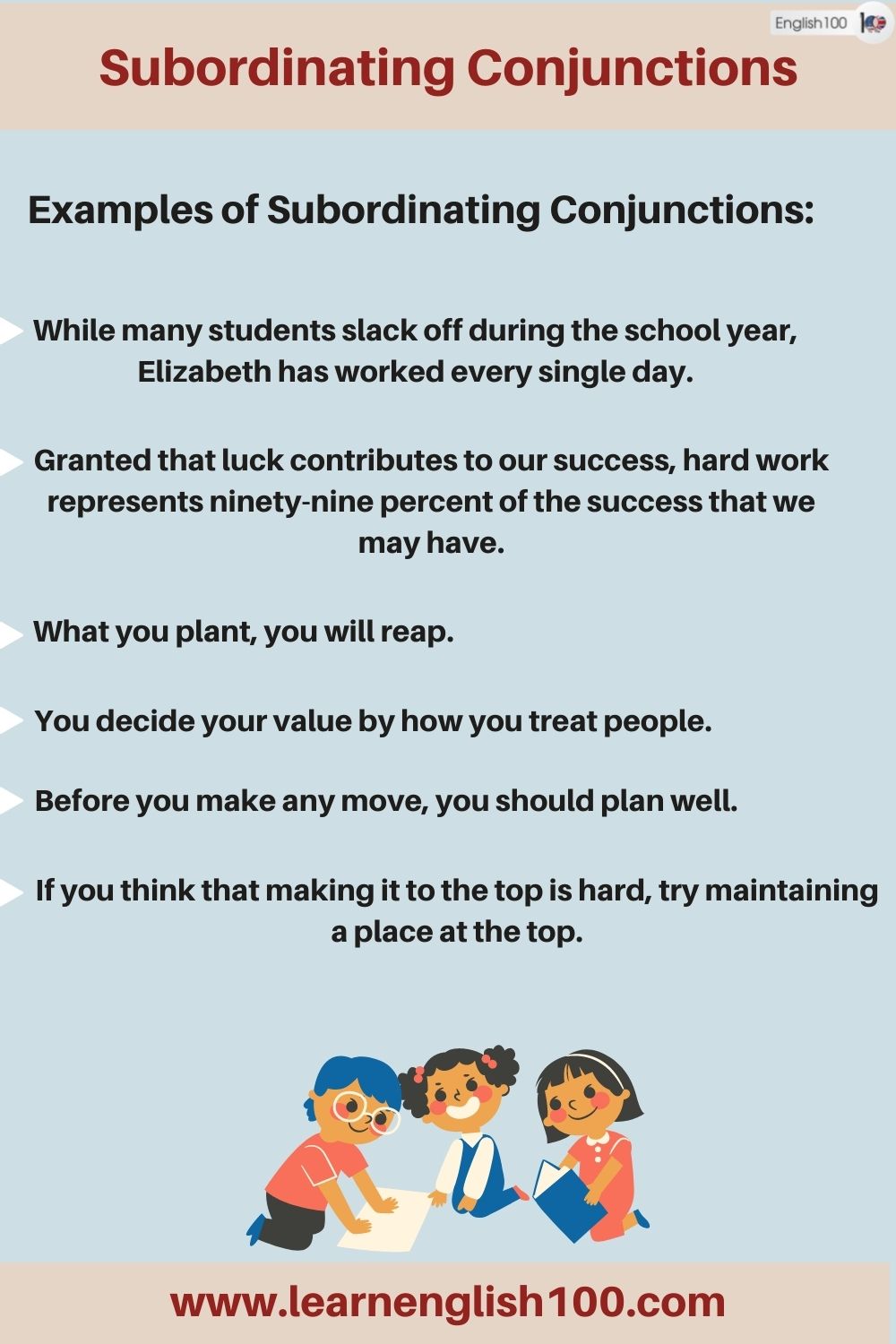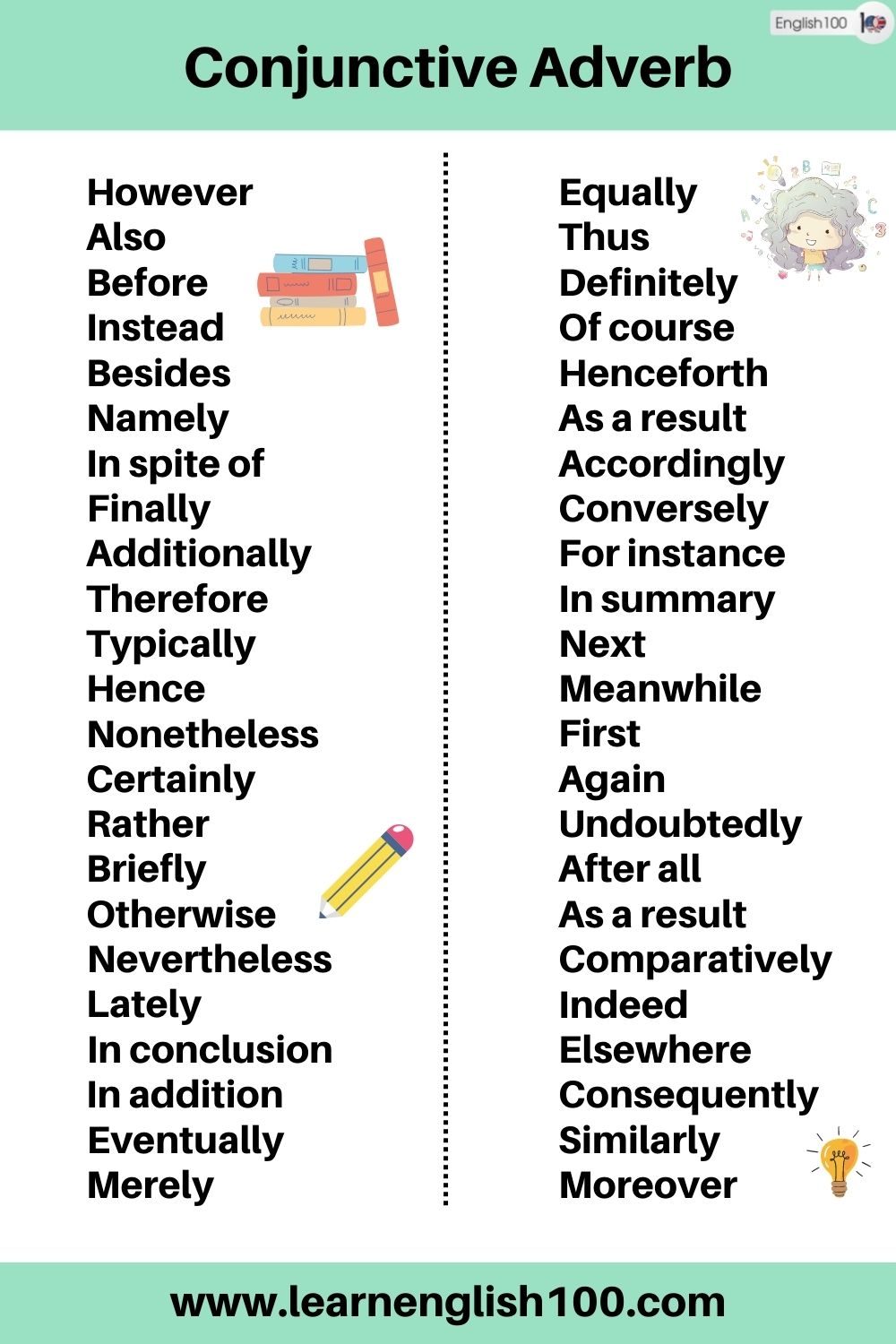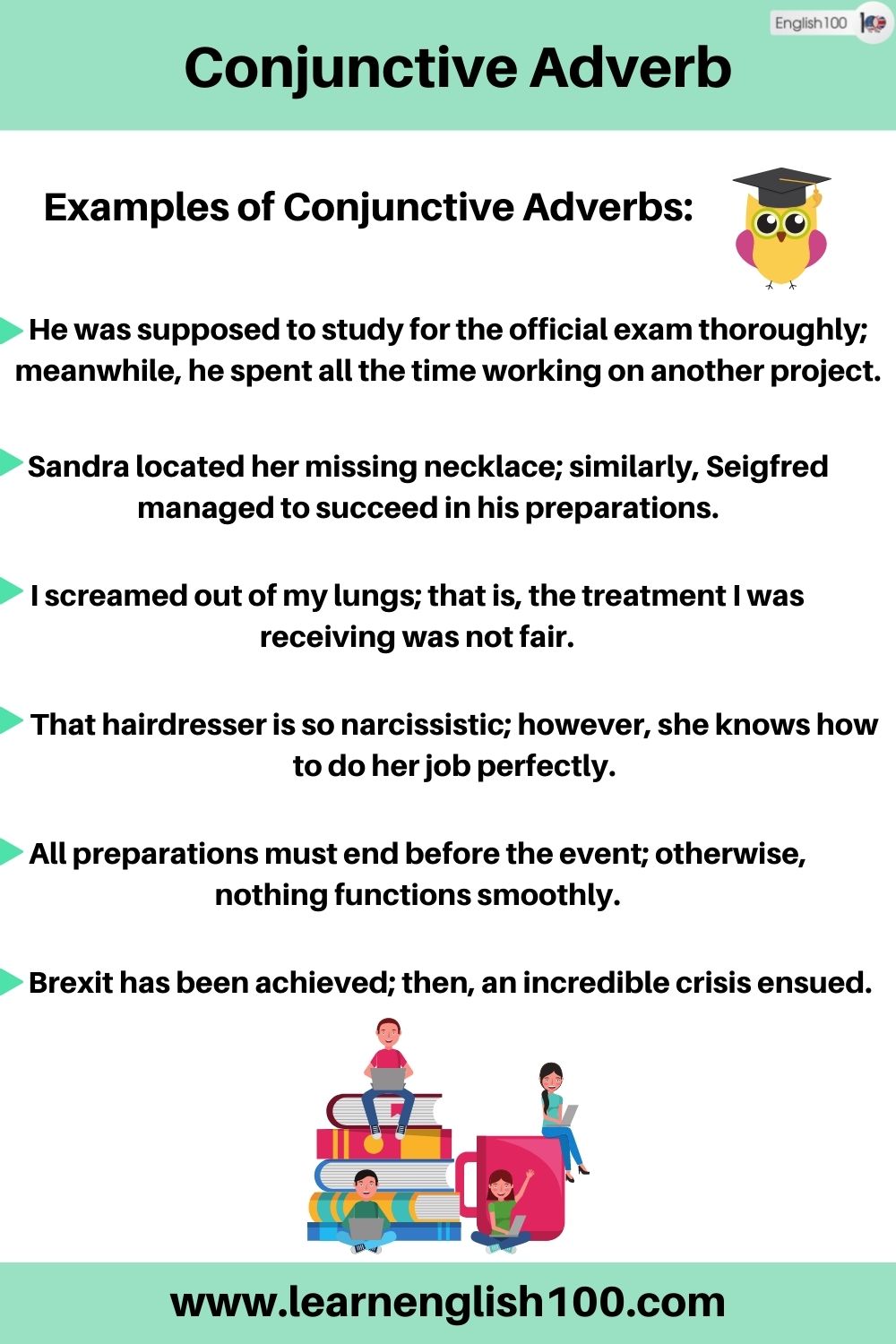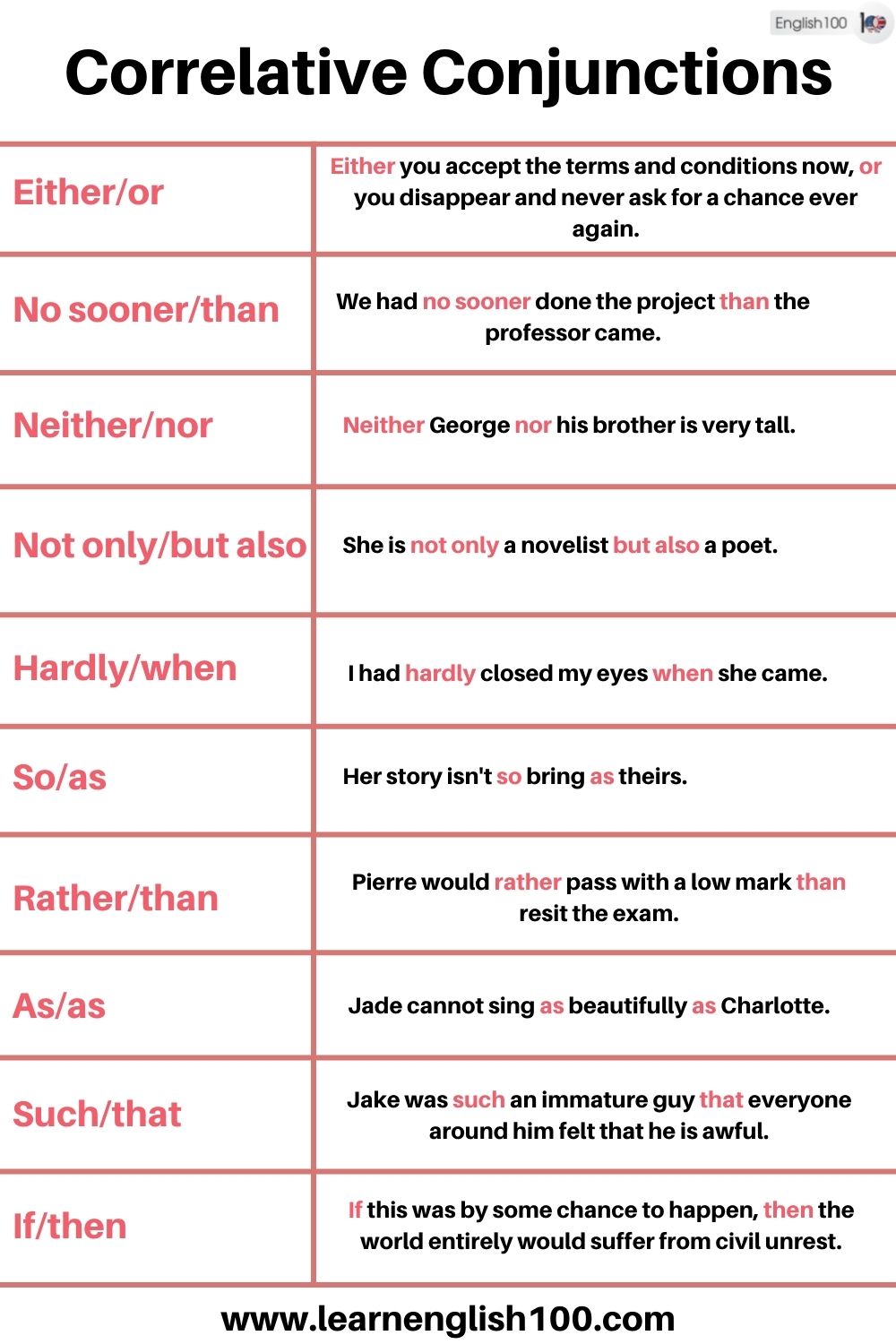 There are numerous types of conjunctions!
The Four Major Types of Conjunctions
Coordinating Conjunctions
Subordinating Conjunctions
Correlative Conjunctions
Conjunctive Adverbs
What do conjunctions do?
They create connections and help to deliver meaning.
He practices basketball on Monday and studies for the rest of the weekdays.
In the first sentence, it creates a better flow and makes it easy to read, and let's see how it would sound if we don't use, "He practices basketball on Monday. He studies for the rest of the weekdays."Without the use of "and" here the sentence sounds blunt and choppy. However, if we use and in the above sentence, a better connection and flow is facilitated indeed.
Ella can become either very angry or very calm when faced with a problem.
In the second sentence, the use of either, or shows clearly only one thing is possible, and thus, it makes it easy for the reader to understand the sentence better.
What is a conjunction?
Conjunctions are parts of the speech just like nouns, verbs, pronouns, and adverbs. They are literally bridges that relate ideas, sentences, and structures of a variety of kinds together. More specifically, a conjunction is a word that joins two or more words, phrases, or clauses in a single sentence. It helps us share these ideas and make connections more easily. Without them, we would have to make lots of short, blunt little statements.
For a list of all conjunctions, you can check out our comprehensive lists that are compiled carefully from all over the web and an incredible array of academic books.
Coordinating Conjunctions
FANBOYS
For
And
Nor
But
Or
Yet
So
Explanation of Coordinating Conjunctions
This type of conjunctions, coordinators, is used to connect two grammatically equal parts; two words, two phrases, or two clauses. And as you can see they are only seven. Its placement is permanent amidst the items it links.
Examples of Coordinating Conjunctions:
I have to help you for I cannot stand still when someone needs assistance.
They work very hard, but their luck always turns the table on them.
You do not always have to choose between right or wrong.
The deadline is tomorrow, and I am already worried sick.
The meeting is over yet Spencer has not participated in anything.
Subordinating Conjunctions
Because
Since
Till
After
In order to
What
Although
Though
Even though
While
Rather than
When
Whoever
Whose
Whether
Unless
Now that
Now when
If
Whom
In case
By the time
Who
Than
Lest
Before
Whichever
Assuming
Assuming that
Whatever
As soon as
Inasmuch as
Once
Only if
As
If only
Whomever
As though
Until
Even if
Supposing
Why
So that
How
Provided that
Granted that
Whereas
That
In the event that
Whenever
Which
Wherever
A subordinating conjunction is used to introduce a dependent clause. In contrast to an independent clause, a dependent clause (also known as a subordinate clause) is a group of words that contains a subject and a verb but cannot stand as a complete sentence on its own. A dependent clause does not express a complete idea, so it must always be attached to an independent clause.
Examples of Subordinating Conjunctions:
While many students slack off during the school year, Elizabeth has worked every single day.
Granted that luck contributes to our success, hard work represents ninety-nine percent of the success that we may have.
What you plant, you will reap.
You decide your value by how you treat people.
Before you make any move, you should plan well.
If you think that making it to the top is hard, try maintaining a place at the top.
Conjunctive Adverb
However
Also
Before
Instead
Besides
Namely
In spite of
On the other hand
Additionally
Therefore
Typically
Hence
Nonetheless
Certainly
Rather
Briefly
Otherwise
Nevertheless
Lately
In conclusion
In addition
Eventually
Merely
Equally
Thus
Definitely
Of course
Henceforth
As a result
Accordingly
Conversely
For instance
In summary
Next
Meanwhile
First
Again
Undoubtedly
After all
As a result
Comparatively
Indeed
Representatively
Elsewhere
Like
Consequently
Almost
Similarly
Contrarily
Moreover
Anyway
For example
But
Still
Furthermore
Likewise
Quickly
In short
Finally
Then
Note that a semicolon or period should come before a conjunctive adverb and a comma after.
Examples of Conjunctive Adverbs:
He was supposed to study for the official exam thoroughly; meanwhile, he spent all the time working on another project.
Sandra located her missing necklace; similarly, Seigfred managed to succeed in his preparations.
I screamed out of my lungs; that is, the treatment I was receiving was not fair.
That hairdresser is so narcissistic; however, she knows how to do her job perfectly.
The plan failed miserably; therefore, we had to take another approach.
Brexit has been achieved; then, an incredible crisis ensued.
All preparations must end before the event; otherwise, nothing functions smoothly.
Sam wanted to take a shortcut and flunked out of school; similarly, Liz tried cheating and was expelled.
Note that there is always a semicolon before the conjunctive adverb and a comma right after it.
Also, a conjunctive adverb may be used in a single independent sentence rather than linking two independent sentences. In such a case, it must be followed by a comma separating the conjunctive adverb from the rest of the sentence.
Examples on this note:
Luke did not drink his morning coffee. Nevertheless, he woke up right away.
Liam failed in all the simulation runs. Nevertheless, he passed with flying colors.
Amilia felt paralyzing anxiety all the time. Nonetheless, she performed spectacularly.
Michael hopes to visit the amusement park. Meanwhile, Ava wants to play with her friends indoors.
Mira and Luna did all of their homework. Furthermore, they managed to help out the neighbors too.
Arthur went back to the dorm. Likewise, Ella immediately left the party back to her apartment.
Everything was busted due to the fight. Consequently, the upcoming events and performances were canceled entirely.
In English, there is also correlative conjunctions:
Either/or
No sooner/than
Neither/nor
Not/but
What with/ and
Not only/but also
Hardly/when
Just as/so
So/as
Whether/or
Scarcely/when
Both/and
As/as
Rather/than
Such/that
If/then
Note that you must place each part of the correlative conjunction right before the suitable word you want to connect to another one.
Examples of Correlative Conjunctions:
If this was by some chance to happen, then the world entirely would suffer from civil unrest.
Either you accept the terms and conditions now, or you disappear and never ask for a chance ever again.
Valerie knows that she either succeeds or fails when it comes to exams.
Madison realized that if she worked slowly and continuously, then she will have incredible opportunities to choose among.
Jake was such an immature guy that everyone around him felt that he is awful.
Jade cannot sing as beautifully as Charlotte.
Pierre would rather pass with a low mark than resit the exam.
We had no sooner done the project than the professor came.
No sooner had Molly left the apartment, than I started working.
General Notes on Conjunctions in the English Language. There are some semantic and grammar aspects that must be noted. For instance, Conjunctions like " and, as well as, both … and, not only …. but also" emphasize the connection between two things, whereas "Neither" means none of the mentioned.
1- Either means that one of two choices is only possible.
2- No sooner than means that something will never happen before a set date.
3- Hardly when means that some event will have a slight chance of happening when a condition is met.
4- The structure "as ….. as" is used to show the comparison between two things or two people.
5- Finally is used to present the final point not to present the conclusion.
We must recognize that conjunctions are parts of speech although they may seem dull and tedious to learn and only useful in writing, in our oral speech they are not parts that can be easily deleted. They represent indispensable parts of a sentence. Their usage allows for rapid connected speech to be understood. Finally, the different types of conjunctions and their varied ideas are daunting up to a point, but they all revolve around one note which is the connection of ideas through the connecting of sentences. No matter the idea or the conjunction, establishing a connection in order to present ideas more smoothly is the ultimate point and goal of every conjunction.
You may notice that some words are used in more than one category of conjunction. That is entirely due to the fact of its position within each individual sentence. What can be even more shocking is that some of those words, for example, before, can even occupy other functions as well not only more than one category of conjunctions.
You may as well notice that a sentence may contain two separate ideas contained in two smaller sentences that are fused via the conjunction. We have to stress again that if the first clause of the larger sentence was dependent, then the first clause has to end with a comma. When the first clause of the larger sentence is independent, then in this particular case, you absolutely do not need a comma.
Conjunctions have been an important part of English grammar. Knowing a list of conjunctions or the conjunction examples list will help you not only be clear with your sentences but also sound more knowledgeable.