How can't you consider BUSUU as one of the best learning English applications after it has got the best App for learning languages award in 2014 on the APPLE APP STORE, the giant company! 
And in the next year 2015 it has got the same award (best App for learning languages award) on GOOGLE PLAY STORE, from the very famous company of Google, and BUSUU was listed in the Bloomberg Business Innovators List in 2016. and you can download it now!!
In an independent study from "CITY" university in New York City found that using BUSUU application for 22 and a half hours equals studying an academic semester.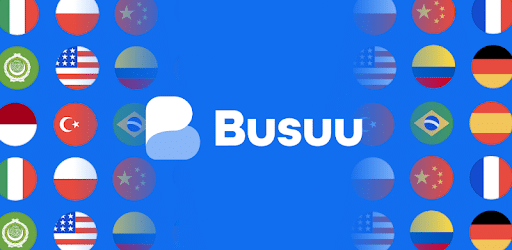 In BUSUU application you can learn English and many other languages like Italian and Russian, as the application contains reading, writing, speaking ,grammar and many other lessons.and in addition you can use the app to talk with the English speaking users to have help and advice, and you can also give advice and information to those who have less knowledge in a specific language. This app will simply help you to learn English from scratch to professional.
BUSUU application provides a smart system, so you can track your language progress, and the app sends you weekly reports so you find out your achievements in the last 7 days. The application comes in free & paid versions.
BUSUU is a learning new languages online community, and it improves the level of language and writing skills. As it gives its users the opportunity to share their skills with others.
You can sign up using the link and you can download it now!!


Writing exercises and interactive tests are classified and divided into different levels: advanced, intermediate and beginners level. The user gets rewards and badges as the language level improves and his fluency gets better.
Busuu is one of the best English learning apps available today on the E-store, and suitable for anyone as it is designed for beginners. It helps you learn language faster compared to other methods used by many people.
BUSUU enables you to take notes from language learners and speakers.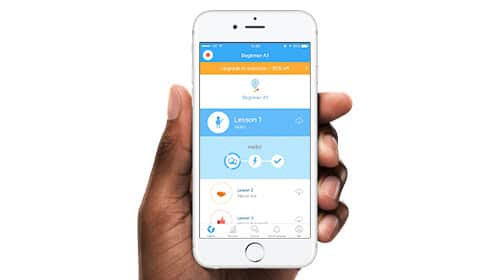 BUSUU application was downloaded more than 10 millions times only from the play store! The app has more than 90 millions registered users from all over the world, and it is available on Google Play and App Store E-markets, and you can also log in your account from the computer.
BUSUU is one of the best experiences that has been used to learn English compared to other applications. The application contains many levels, and every level offers a set of short lessons of various grammar, special words and daily life common situations. The application offers an  accurate and highly efficient translation of all words and sentences it provides, it is the best application in its way of teaching lessons without a doubt. After finishing the level the application offers the explanation in a simple way so that it becomes remembered and not easily forgotten. The application offers many free lessons, and many other paid ones.